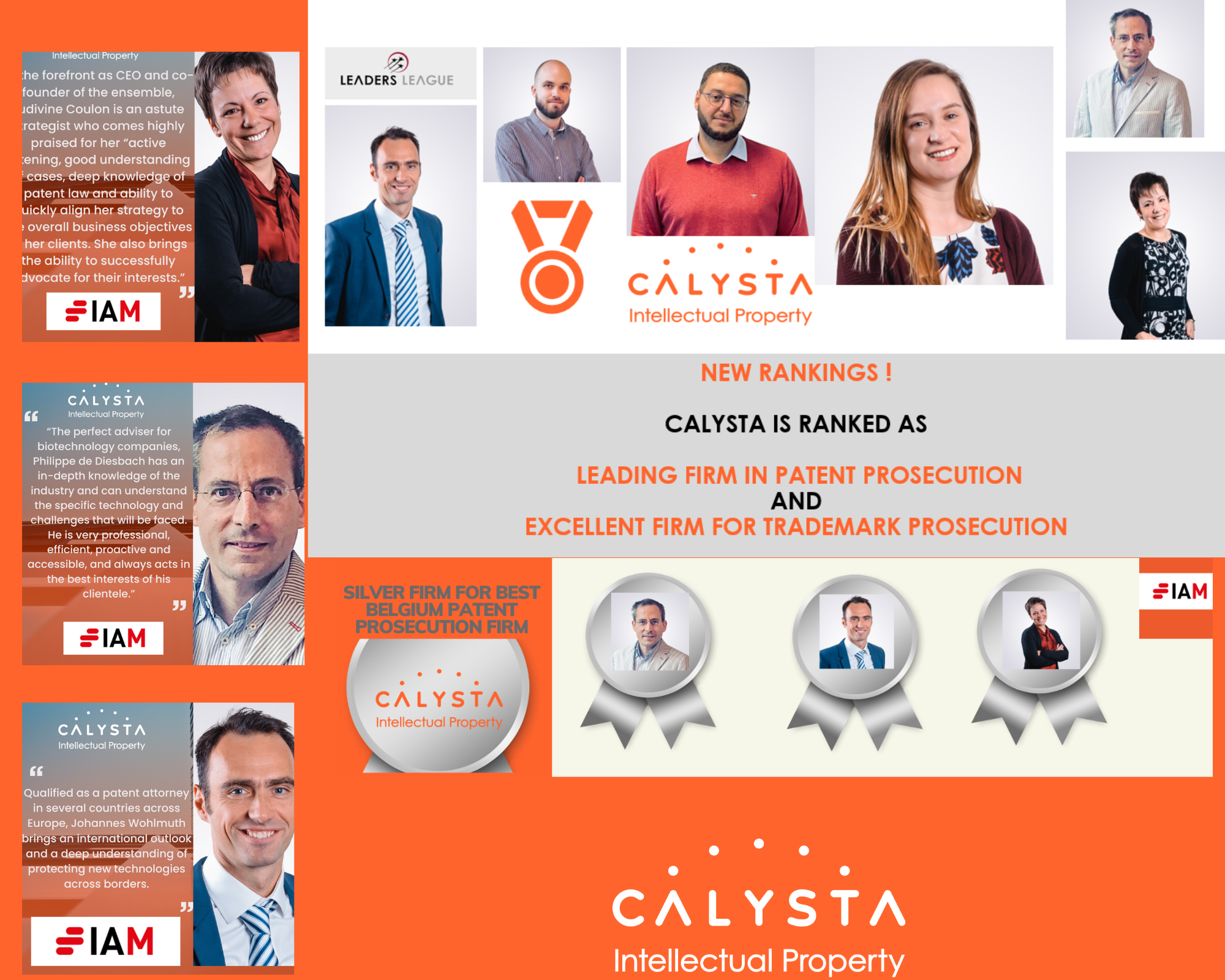 Calysta, winner of several awards in 2023
Calysta is booming in 2023…
Calysta has been recognized by multiple worldwide IP magazines as excellent, a leader, and highly recommended in the field. What a year it has been! We are proud to have received such prestigious acknowledgments from industry experts, which validate our commitment to excellence and innovation in the intellectual property sector.
These recognitions highlight the dedication and hard work of our talented team, who continuously strive to deliver exceptional results and provide our clients with the highest level of service. Our unwavering focus on delivering comprehensive IP solutions tailored to meet the unique needs of our clients has undoubtedly contributed to our success.
At Calysta, we understand the importance of intellectual property protection in today's competitive landscape. Our expert team of IP professionals is equipped with the knowledge and expertise to navigate the complexities of intellectual property laws and regulations, ensuring that our clients' innovations are safeguarded and their intellectual assets are maximized.
When we see these nice recognitions we are energized and motivated to continue pushing boundaries, driving innovation, and setting new standards of excellence in the IP industry. We remain committed to providing exceptional service and value to our clients, helping them protect their ideas, inventions, and brands on a global scale.
Thank you for your continued trust and support as we embark on this exciting journey together. We invite you to explore our range of services and discover how Calysta can be your strategic partner in all your intellectual property needs.